Online Safety News
Our monthly Online Safety news, now brought to you by our Safeguarding Champions from June 2022.
This month we are highlighting how to set up device safety. This may include age restrictions, screen time control or filtering systems.
Visit your internet provider's website to find out how you can filter your Wifi connection.
Check out our guides below from National Safety online to help us set up controls.
Autumn Term Online Safety Newsletter.
Our first newsletter of this academic year has arrived. Find lots of information on how to stay safe, as well as some information on hot topics highlighted by our Safeguarding Champions!
National Online Safety have also created a great guide below to support parents when setting up new devices this Christmas time.
Merry Christmas everyone!
Anti-Bullying Week took place from 14th to 18th November and had the theme Reach Out.
Find some top tips from National Online Safety on combat online bullying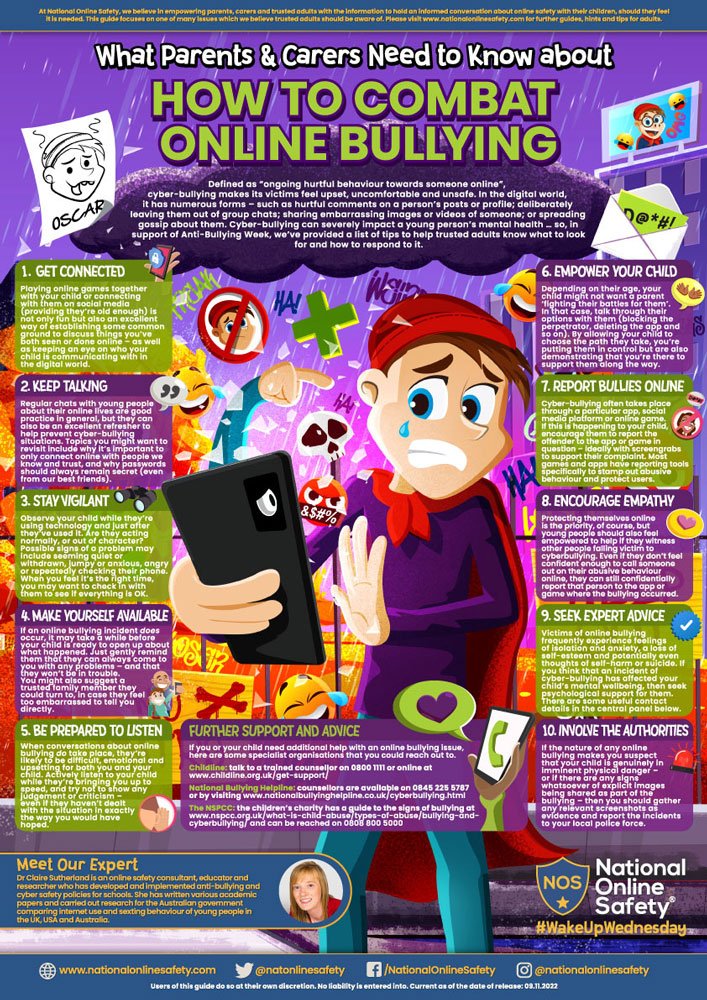 New Communication app-
Bunch : Hangout & Play games
What is it?
Bunch is group video chat with friends while playing your favourite multiplayer online games .
Keeping Safe

It is live interaction so you never know what will be viewable. However, if you are only friends with people you know and trust
Common Sense Media have
excellent review of this app.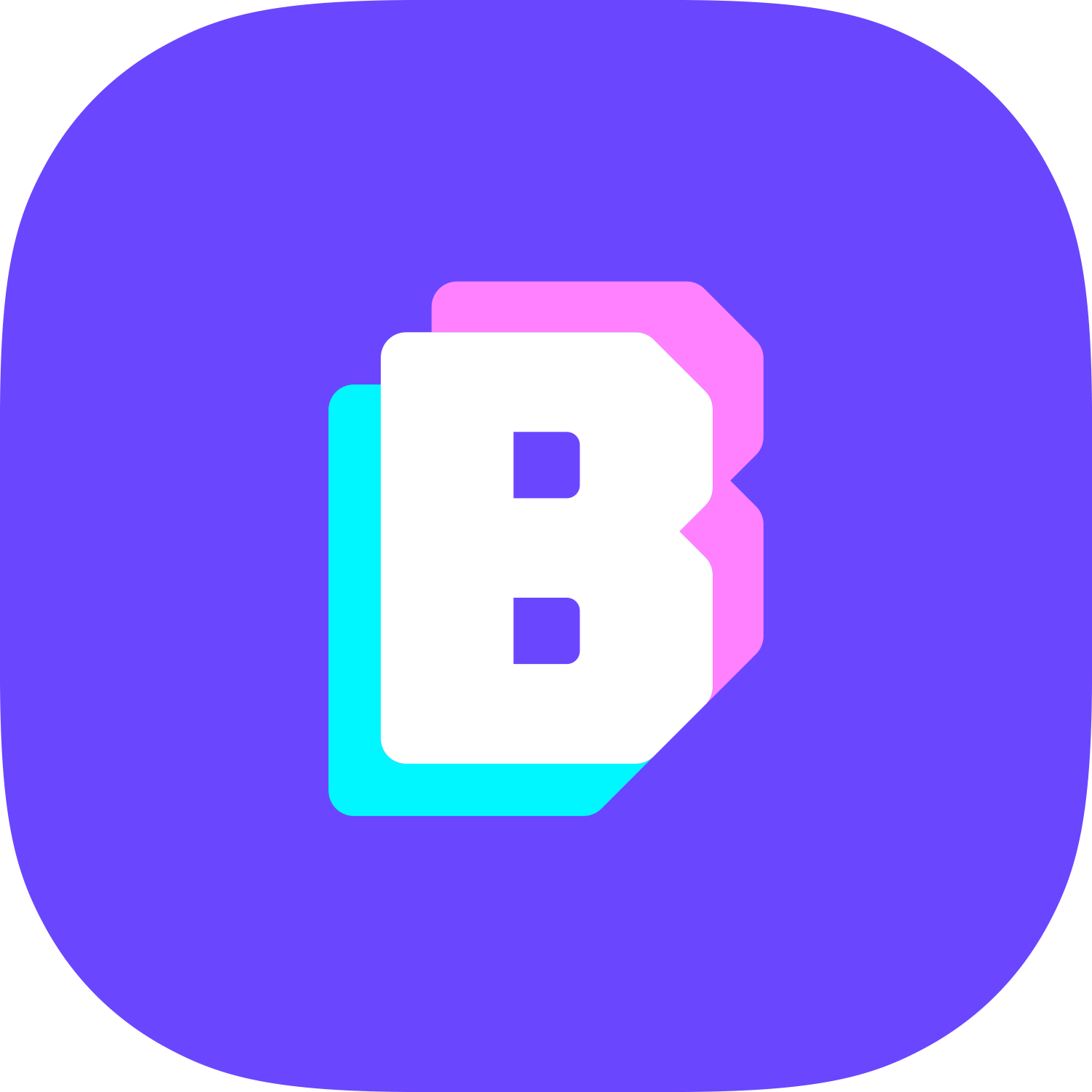 A new school year is a great time to check and revise the controls and permissions your child has on their devices. As children return to school, often their online communication can increase.
>> Ensure you know and understand the apps or websites your child is accessing to communicate with others
>> Talk online safety. Have a chat with your child about how to stay safe online and what to do if they see anything they are unsure of. The NSPCC has some great resources!
Can you spot the Online Safety tips for going back to school by the NOS below?
Minecraft Check the age ratings: Minecraft is rated by PEGI as 7+ or 12+ depending on which game version you are playing. The App store rate it as 9+ and the Google Play store rate it as 10+.
It is important to remember that when rating games, PEGI do not take into consideration the communication features of a game. Minecraft does include a chat facility, which adds further risks.
What should I be aware of?
Multiplayer – children can interact with others (including strangers), you can switch this option off within settings or choose to play offline.
Chat facility – you do have the option to switch this off. - Block and report players – if your child is playing with others, make sure they know how to block and report players within the game.
Additional purchases – be aware of in app purchases and the purchase of additional items (skin packs) to support (although not needed) game play.
In addition, protect your child's privacy by using a nickname (don't include their age/birth year) rather than their real name for their profile and chat to your child to make sure that when playing online they know not to share personal information. Also, make sure they know they can talk to you or a trusted adult if anybody or anything is making them feel uncomfortable. Do not forget to make sure you have set up appropriate parental controls on the device your child is using to play Minecraft as well.
provided by Y4 safeguarding officers
World Password Day: 5 th May 2022
We need to create passwords for everything these days and it is important that our children not only understand that they should not share passwords with others but also that they know how to create a 'strong' password to keep their information safe.
With Easter fast approaching, why not take the time to review your child's settings on some of the key games consoles they may access. If you are purchasing devices, remember to check how to make them safe or if they have a parental control option.
The controls vary across the different games consoles, but all will allow you to restrict spending and communication for example.
Have you heard of Poppy Playtime? With chapter 2 just being released we thought it important that you're aware that whilst the name and characters suggest a playful game, it is a survival horror game with graphics that may not be suitable for your child. It includes characters such as 'Kissy Wissy' and 'Huggy Wuggy.' Please view this game before allowing your child to play it as it may not be appropriate for them – particularly young children. Children may be playing the game or just watching videos of it on sites such as YouTube or playing replicated versions on Roblox for example.
Discord is a social networking app that is used by gamers to chat to each other. There can be in app purchases through Discord's premium subscription service. The minimum age to access Discord is 13. The Apple App store rates it as 17+.
Discord is made up of servers, which are spaces for groups to chat, upload files and share images etc. Anybody can set up a server and they can either be public or private. Users can video call and send direct messages to other individuals or groups.
How is it linked to other games?
Children who play online games such as Fortnite may use Discord to chat about the game (rather than the game's own chat facility).
You must be over 13 years of age to use TikTok. Users can watch musical clips, record clips (it includes lots of lip synching and dancing), edit them and add special effects.
Why should I be concerned?
You need to be aware that some of the videos may contain explicit language and sexual imagery, which may not be suitable for your child to view. There is also the risk of strangers contacting your child so make sure you have set up the appropriate settings. If your child is using TikTok then we recommend setting the account as private (this is the default setting for users under 16 since Jan 2021).
Even with a private account, your child's profile information such as their photo and bio are still visible so ensure your child understands the importance of not adding personal information (e.g. location, age and phone numbers) to this area. This article explains how you can strengthen your privacy settings and what features are turned off by default for accounts for children aged 13 – 15: https://newsroom.tiktok.com/enus/strengthening-privacy-and-safety-for-youth Family Pairing
This allows parents to link their own TikTok account to their child's account. This will allow you to set controls such as restricted mode (limit the appearance of inappropriate content) and screen time management (control how long they can spend on TikTok each day).
As Christmas fast approaches, please use the helpful links below to support you in making new devices as safe as possible this Christmas.
There is so much that we can do online nowadays including playing games, chatting with others, watching TV or sharing our videos/photographs. Being online can be great but it's important that we set boundaries for our children to keep them safe whist they explore being online, develop their digital resilience and understanding of what to do if anything negative happens when online.
So how can we help keep our children safe?
We can start by checking age restrictions/ratings. It's important that we follow these to ensure that what our children are doing or seeing online is appropriate for their age.
Where can I find age ratings?
• Video games: PEGI provides age classifications for video games. PEGI considers the age suitability of a game, not the level of difficulty. It is important to note that PEGI do not take into consideration user generated content within games (such as on Roblox) and the chat facilities within games.
• Apps: Check the individual age ratings within the relevant app store. We also recommend that you download any apps and play them yourself to check their suitability.
• Social Media networks: All social media networks have a minimum age rating; they are all at least 13+.
7th February celebrates "Safer Internet Day"
This year's celebration is all about online discussion. You can find lots of resources for families to continue these discussion at home using the link below.
We also have drop in sessions for parents, on 7th Feb, to discuss any online safety concerns or get help and advice.
October 2021

Squid Game
As some parents may be aware, there is a new TV series on Netflix, called Squid Game (Rated 15+). While the title may not seem sinister, the content of this is concerning as it includes 'Intense violence, torture and scenes of sexual nature' (Common Sense Media). Scenes of games or challenges from this are also beginning to appear on social media platforms, such as TikTok. We are aware that some children have either seen or accessed clips of this show at home and we have spoken to them about the age restrictions and why these are important.
To help you stay in control of the content access by your child, please see the link below to see how to check or place children restrictions on a Netflix account.
There are great information guides below that share further information about both Netflix and TikTok and how we can stay safe online.